Martin Kippenberger
September 13 – October 11, 1997
Past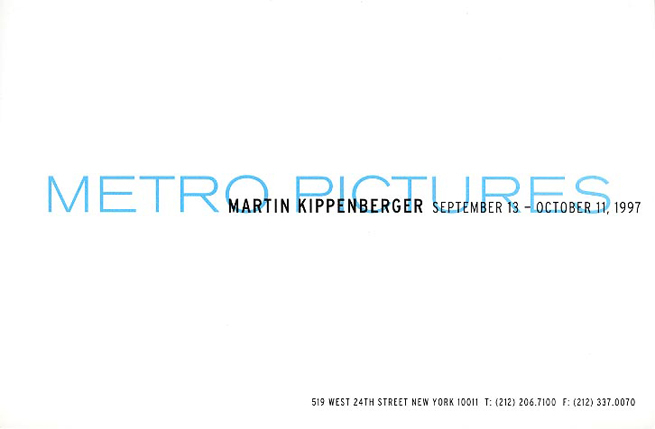 Metro Pictures opens its Fall season with a "Metro Net" sculpture and recent paintings by the late Martin Kippenberger.
Kippenberger planned to install a world-wide subway system entitled "Metro Net." The network comprises of simulated subway exits, entrances, and ventilation shafts. Kippenberger intended for them to reach from Syros, Greece, where a subway entrance was erected in 1993, to Alaska.
Metro Pictures has materialized Kippenberger's plan to construct a reinforced aluminum replica of the transportable subway entrance featured in Documenta X, Kassel this year. The piece has been compressed to accommodate the dimensions of the gallery's entrance.
The exhibition continues through October 11.
For more information call (212) 206 7100
There were no press items found for this exhibition.
There were no publications found for this artist.
no artists are associated to this exhibition
Metro Pictures